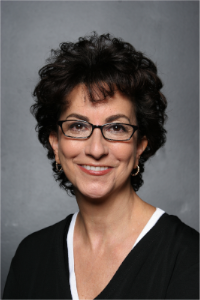 Meryl Zegarek is an expert in the fields of publicity, promotion and book publishing. She has more than thirty years experience building comprehensive publicity campaigns in public relations agencies, major New York City publishing houses, and in broadcasting.
  
Prior to starting her own firm, Ms. Zegarek served as Director of Publicity for two divisions of the Knopf Publishing Group, Pantheon & Schocken Books. She originated successful campaigns for best-selling authors including Rick Bragg (All Over But the Shoutin); Bernhard Schlink (The Reader); and Alain de Botton (How Proust Can Change Your Life). Ms. Zegarek served as Associate Director of Publicity, Bantam Books, where she orchestrated publicity for Daniel Goleman (New York Times Bestseller – Emotional Intelligence) and Michael Eades M.D. & Mary Dan Eades M.D. (New York Times Bestseller - Protein Power). She served as Associate Publicity Director at William Morrow, driving sales and creating bestseller status for books by Dan Rather, David Halberstam, Steven Pinker (The Language Instinct) and Rabbi Joseph Telushkin.  She was Series Publicist for "Rights & Wrongs" hosted by Charlayne Hunter-Gault, a weekly PBS-TV news program. Here she arranged an unprecedented number of reviews, including feature stories in Newsday, New York Daily News, The Los Angeles Times, The Chicago Tribune Sunday Magazine, Variety, Seattle Post-Intelligencer, and on the CBS-TV Sunday Morning program.
  
An avid reader of world literature, Ms. Zegarek has visited countries (and authors) throughout Europe, the South Pacific, Canada, Mexico, Indonesia, the UK, Israel, Africa, India and Japan.  She is a member of New York Women in Film & Television (NYWIFT), Publisher's Publicity Association, PEN American Center, New York Women in Communications, Female Executives in Public Relations, Women's National Book Association, and The National Association of Women Business Owners. She has been a guest lecturer for national and New York City organizations including The Foundation for Ethics & Meaning, The Tikkun Conference, The Society for Authors and Journalists, NYU Book Publishing Course, and Book Promotion 101.
  
A passionate human rights activist, Ms. Zegarek is a co-founder of JAG/Jews Against Genocide, and The New York City Coalition for Darfur. She has publicized fund-raising events: Rock for Darfur: A Concert with George Clinton, the 420 Funk Mob & the Funkadelics; Songs for Darfur: with Broadway's Vicki Clark; and The NYC Global Day for Darfur, raising over $30,000 collectively, and arranging local and national news coverage. She has worked along with Mia Farrow and the late Ozzie Davis on Darfur advocacy.
  
Ms. Zegarek has co-produced and publicized numerous fundraising evenings for additional human rights causes: Seeds of Peace: with Pete Seeger, Tom Chapin and Friends; The Healing Hand Percussion Circle: An Evening of Drumming for the Children of Sierra Leone (with Vernon Reid of Living Colour, Valerie Naranjo of The Lion King); Drumming for Peace: A Benefit for the People of Sudan; and The Cordoba Bread Festival: Children of Abraham Breaking Bread, resulting in a sold-out performance at St. Bartholomew's Church, NYC.